Teacher Page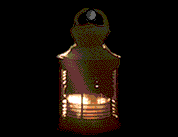 Grade Level: 4th
North Carolina Standard Course of Study:
Goal 1:
The learner will assess the influence of geography on the economic, political, and social development of slavery in the United States .
Objective 2:
Analyze the role of geography on the growth and development of slavery.
Objective 4:
Investigate the Middle Passage as one of the largest forced migrations in human history.
Goal 2:
The learner will develop an understanding of the justifications and ramifications of slavery between 1619 and 1860.
Objective 1:
Analyze the economic, social, religious, and legal justifications for the establishment and continuation of slavery.
Objective 4:
Assess the role slavery played in the development of nationalism and sectionalism.
Tips for using this webquest to teach:
Allow about a week for students to complete this webquest.

Have students spend one day and explore the National Geographic's Website (located on the Index Page) before starting the webquest.

Students should complete steps one and two on the second day. Steps three and four should be completed on the third day. Steps five and six should be done on the forth day. On the fifth day students should complete step six and turn in their travel log.

Allow students to work in groups, but each individual should have their own travel log.

All work should be kept with the students and turned in all together on the last day.
Good links for background information:
http://www.nationalgeographic.com/railroad/
http://www.education-world.com/a_sites/sites004.shtml
This WebQuest was created by
Brandon Shivers (BRShivers@aol.com) and Meredith Alford ( ma53139@appstate.edu )