DAY 2
So now you know a little bit about dinosaurs...its time to learn more!
Click dinoresearch below: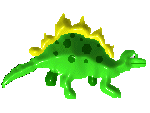 Did you print out a worksheet for each member of your group? If you answered yes to this question you are ready to do your research!
Now, go to the website below, and pick three dinosaurs!!! Click on the red print below!
www.abcteach.com/Dinosaurs/dinofacts.htm
Remember no one else in your group may have the same dinosaurs as you.



Now that you have looked up information on different dinosaur, there is a surprise for you!!! You will have the opportunity to adopt your very own dinosaur!!
Read carefully to find out how. Follow the instructions on the Adopt-A-Dino webpage. Make sure to complete and print out your online Adopt-A-Dino-Fact Sheet and draw a picture of your dinosaur. Click the link below to get started.
http://dinosaurs.eb.com/dinosaurs/study/act01.htm
After you are finished, write a short story about your dinosaur (1-5 paragraphs). Click the link below to print off your worksheet to use.